Sticking to traditional all white is definitely not for everyone and nor should it be. Your wedding should be as unique as you are and as relaxed or formal as you want it to be. Your wedding style should reflect you as a person after all this is a day to celebrate you, your partner and your relationship with the ones you love. Choosing your wedding colours is one of the first things we do and why not incorporate those colours into your outfit -don't be afraid of colour on your big day.
So for those free souls whose heart belongs in the fields of Glastonbury and Bestival or the beaches of Sonos and Barcelona why not translate your love of festivals into the theme for your big day. If you are planning an out door affair with a marquee or tepee with colourful bunting and floral arrangements why not choose a bold and beautiful floral headband that adds flowing streamers of colour to your hair perfect for catching a summer breeze.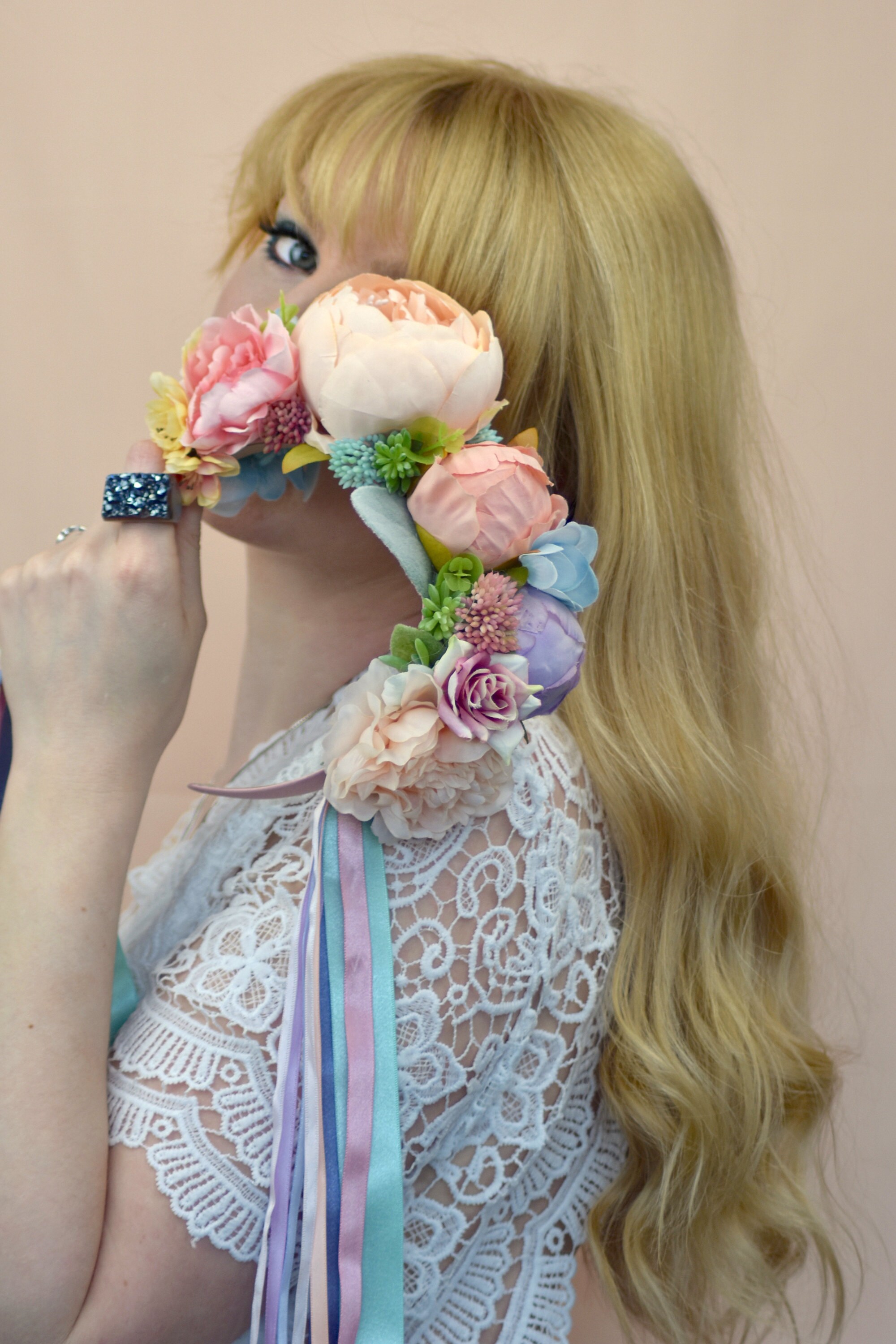 To help you achieve this ultimate care free festival bride style I have created a mini collection of super deluxe flower crowns all embellished with flowing lengths of carefully colour matched ribbons. Available in a range of colour options each bridal headpiece is a one of a kind unique design.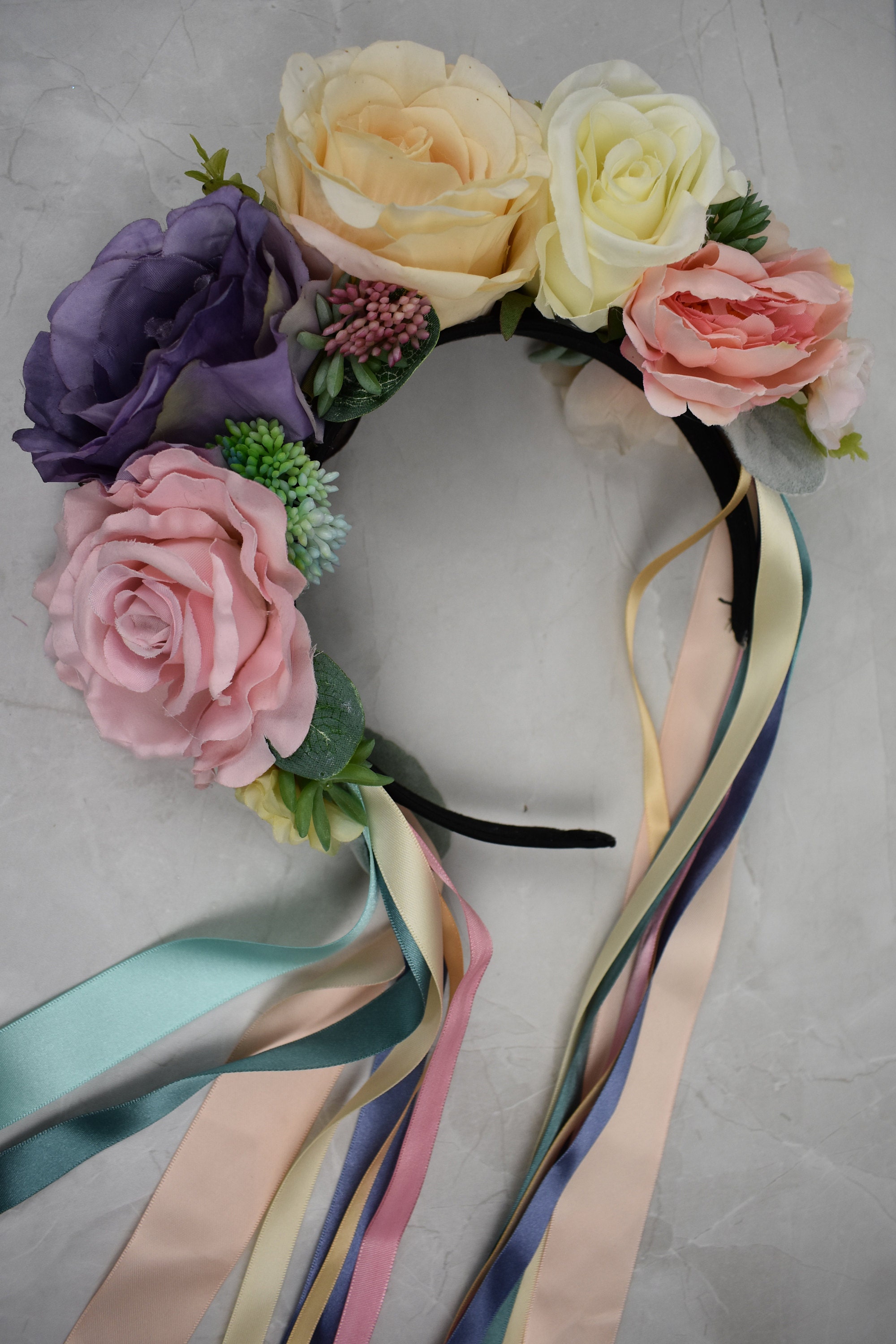 From pastel peony and rose headbands sprouting delicate succulentets and greenery. To rainbow bright blooms with satin and grosgrain ribbons.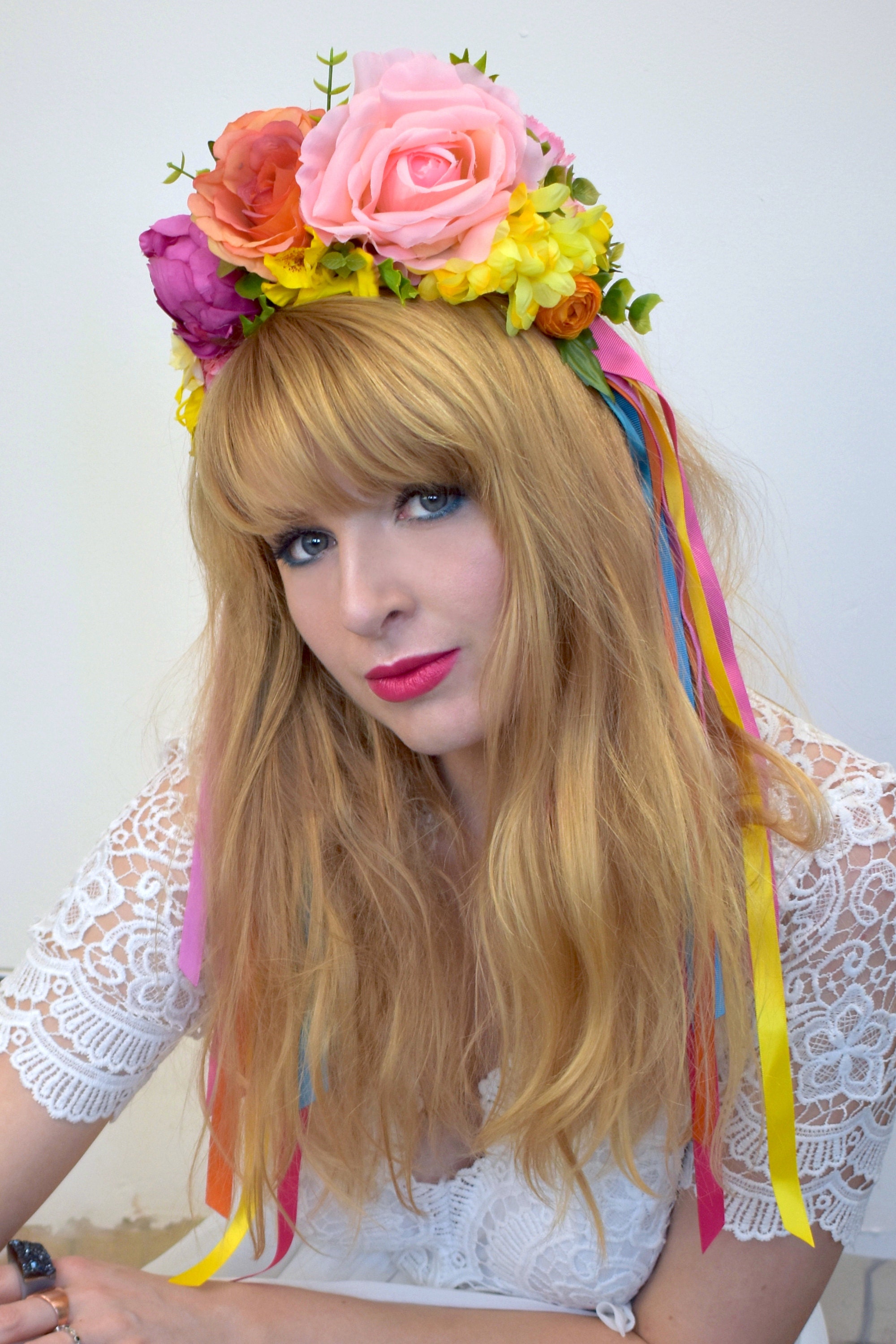 Each piece is carefully arranged onto a wide headband for a comfortable and secure fit.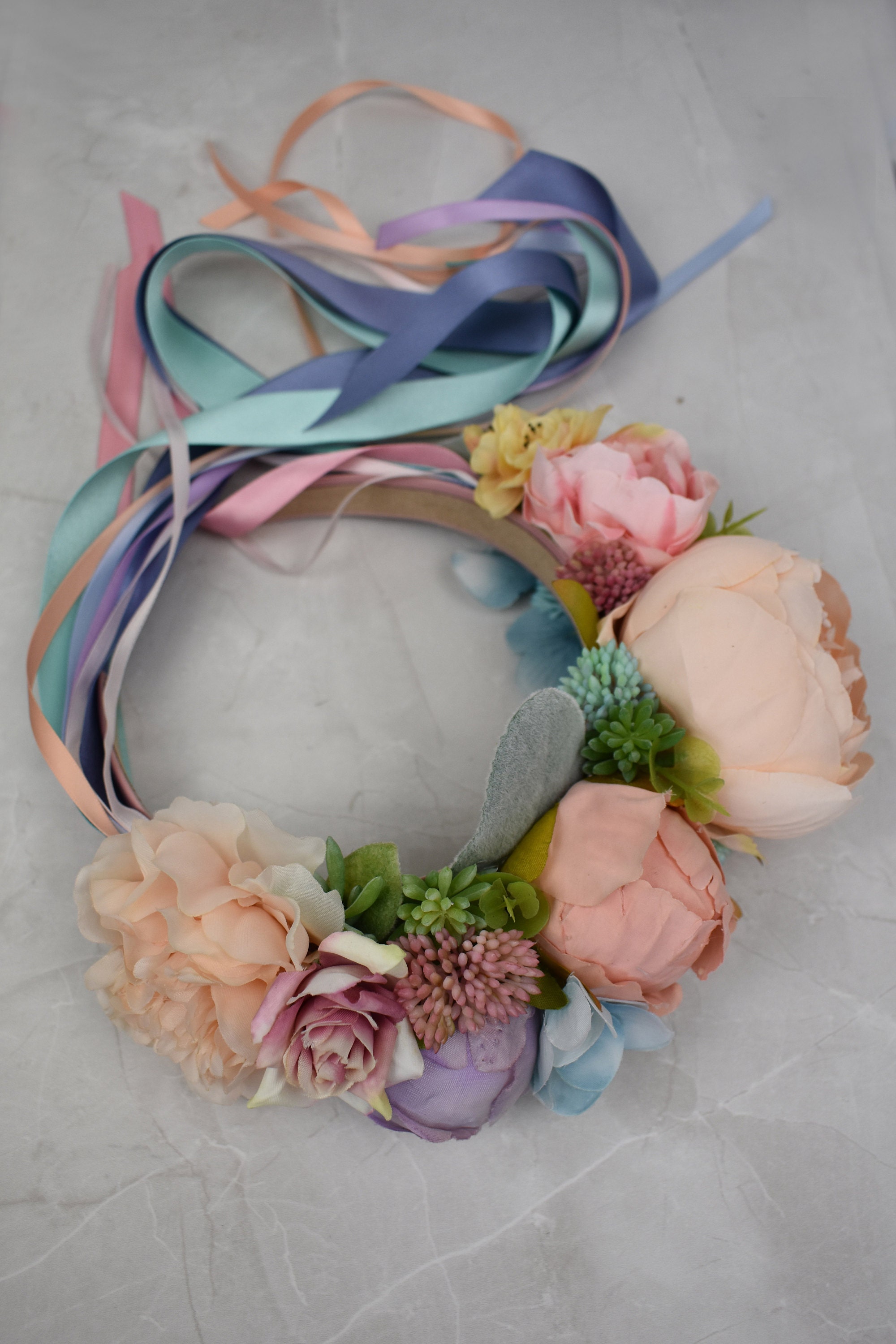 For those wanting to embrace this style in a more traditional way I have  created a piece in blush pink, peach and ivory with delicate guipure lace motifs springing from a halo of peonies and roses with matching ribbons.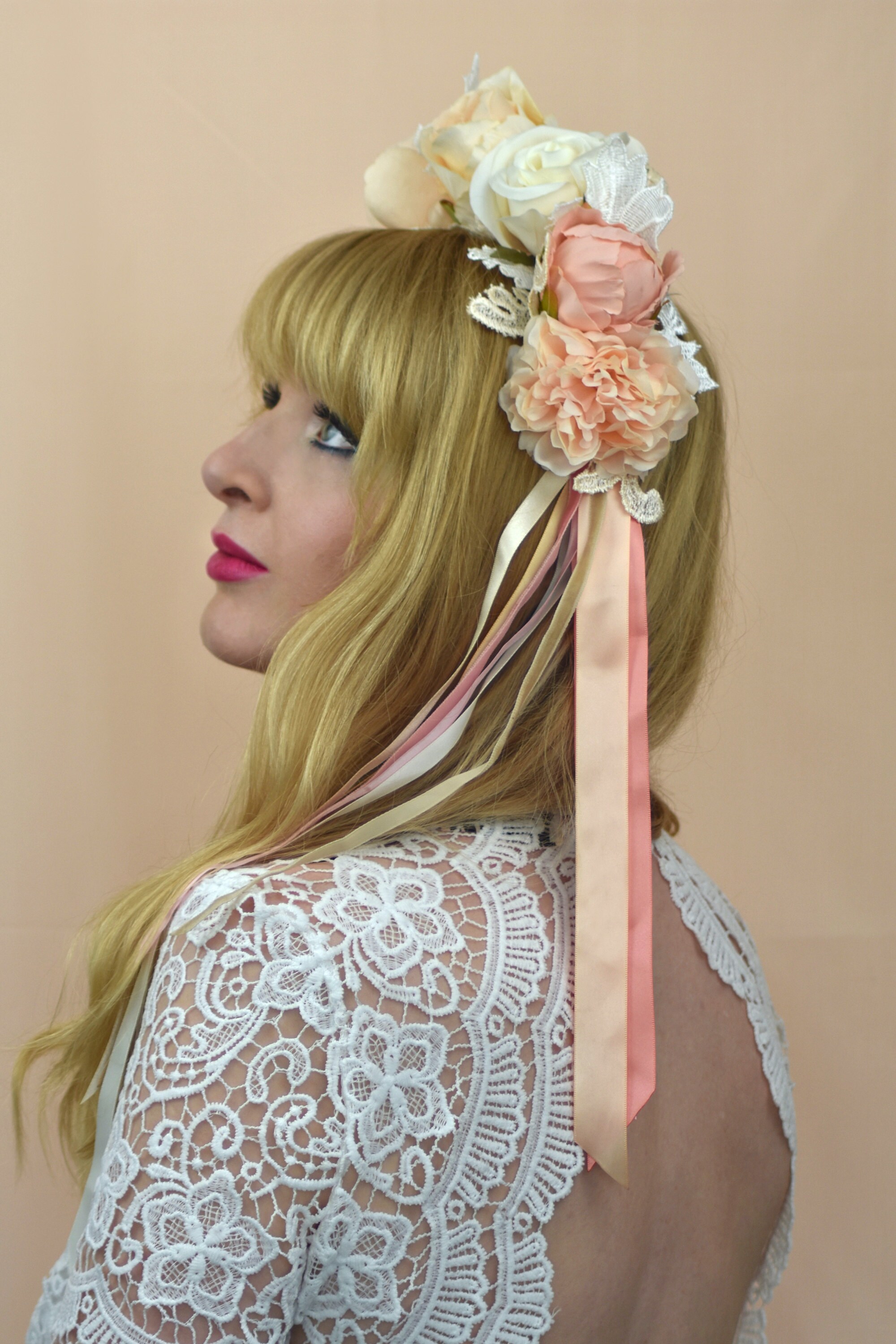 View the ready to wear pieces in the Flower Crown category.
As always I offer a bespoke deign service and if you would like a personal piece created specifically to match your wedding colours or bouquet I will be happy to assist you with this, please get in touch through the Contact link.