There is something excuisite and enthralling about dried flowers. These beautiful natural objects perfectly preserved and transformed into delightful arrangements. I have been seeing a resurgeance in their popularity of late, brides looking for delicate vintage inspired floral headpieces that will not overpower them or their dress. Therefore I am pleased to announce I have a new collection of one of a kind dried flower hair combs available to shop now in time for summer weddings.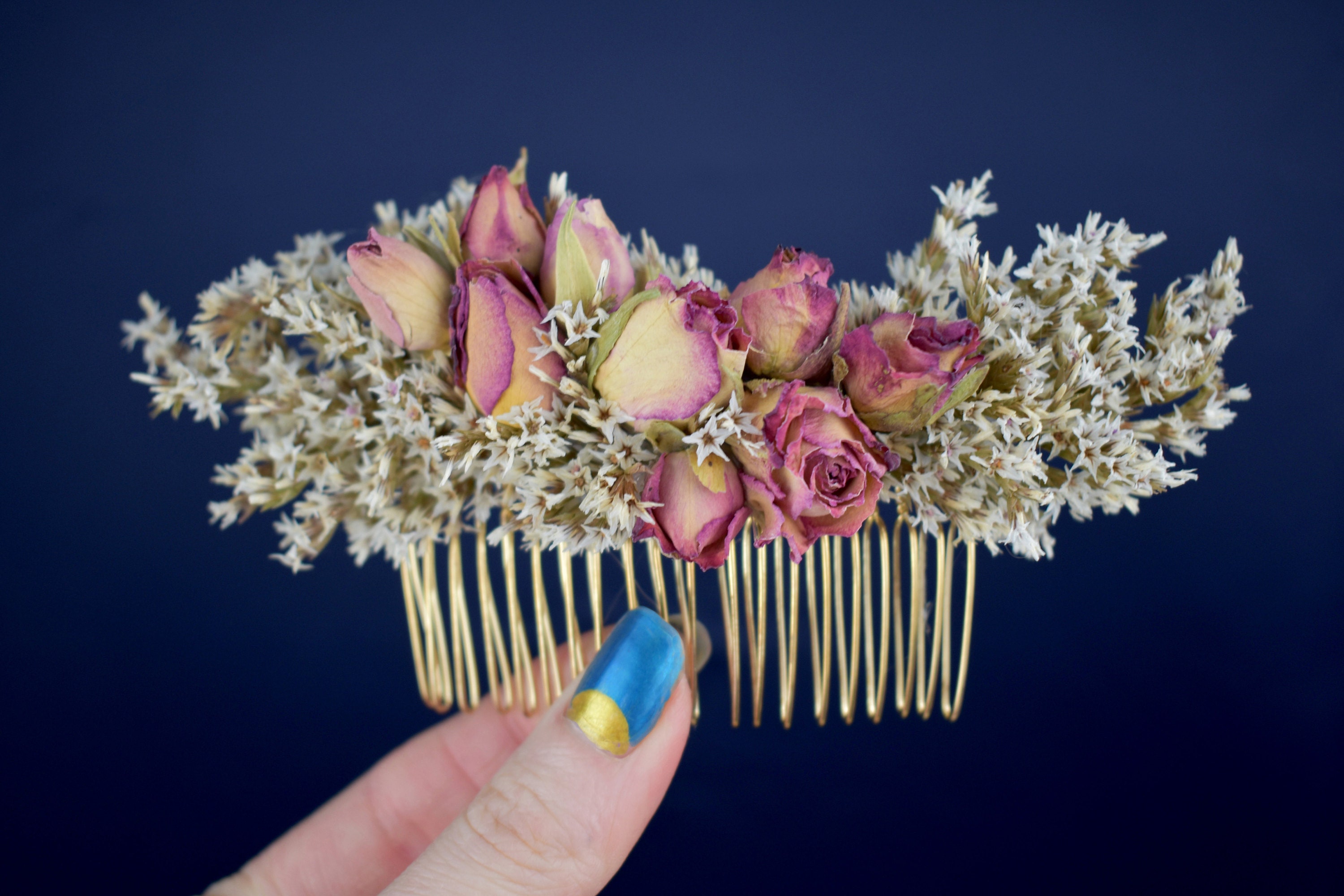 But why choose dried flowers over artificial? These flowers have so much tiny detail and nuance of colour it would be impossible to recreate them effectively. For this reson I would always recomend a bride who is looking for a delicate floral piece with small elements consider using dried flowers over artificial - or a combination of both.
In fact it is there organic nature that makes dried flowers so exciting to work with. The fact that every Bridal headpiece is different creates a beautiful and natural effect as if it were a natural wild meadow springing forth from the comb. 
Yes they are delicate but this is what makes them so beautiful and stored correctly and handled with care they can last a lifetime.
And for those brides wanting to introducs a metallic element I have pieces that combine beautiful Love in the Mist seed pods and barley ears in gold and rose gold/ copper.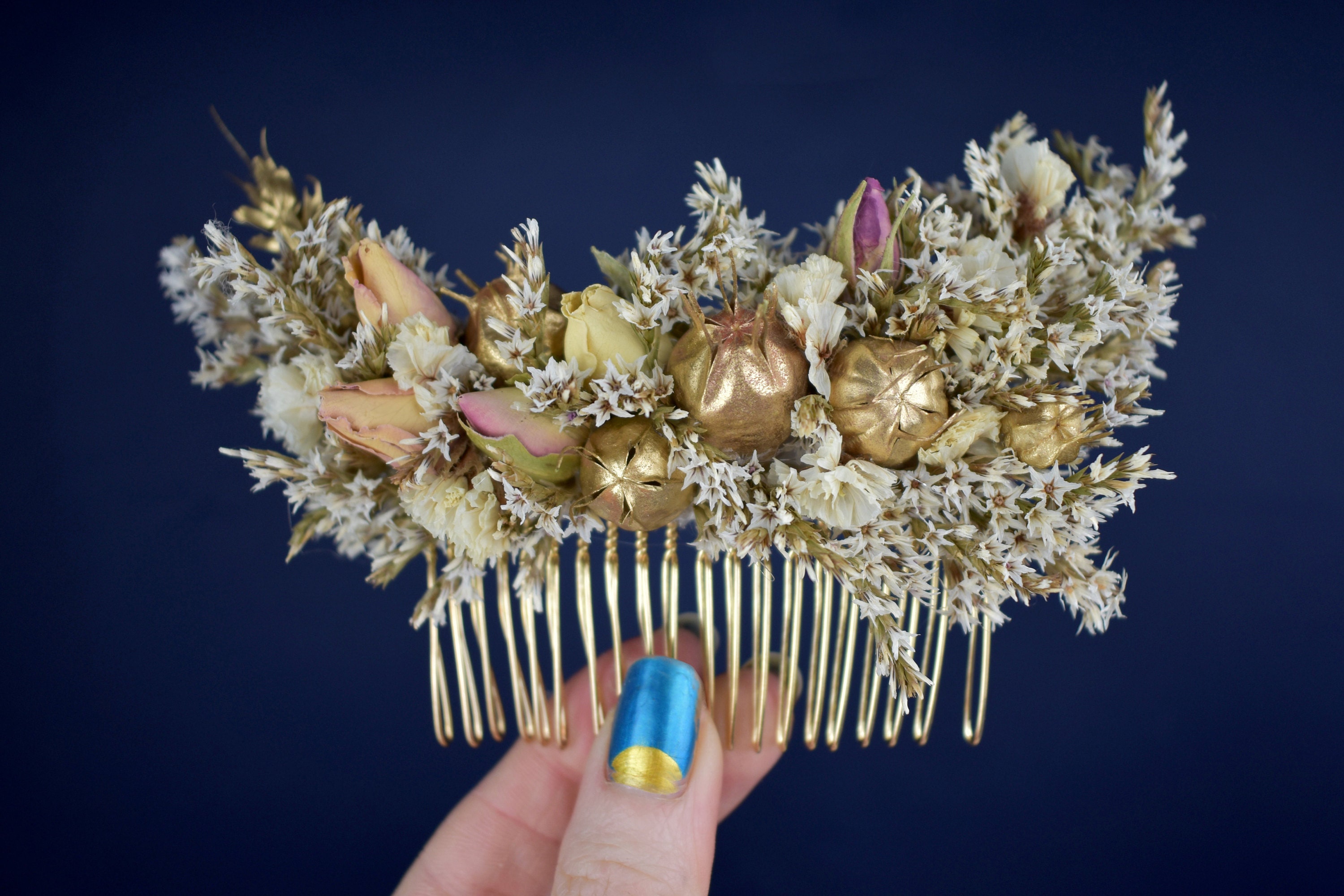 Caring for dried flower pieces:
Store away from direct sunlight and dust. Prolonged exposure to sunlight will cause the beautiful colours of the petals to fade. All of my dried flower combs come in their own gift / storage box carefully wrapped in acid free tissue paper.
Handle them gently. The larger flowers tend to be more delicate, if possible handle them by the comb or by the smaller twiggier flowers around the edges.
Don't panic. Each piece that I create is made of hundreds of tiny parts carefully selected and placed to create a full dense effect so should they shed a petal or two in transit or during wear it will not effect the overal look of the piece.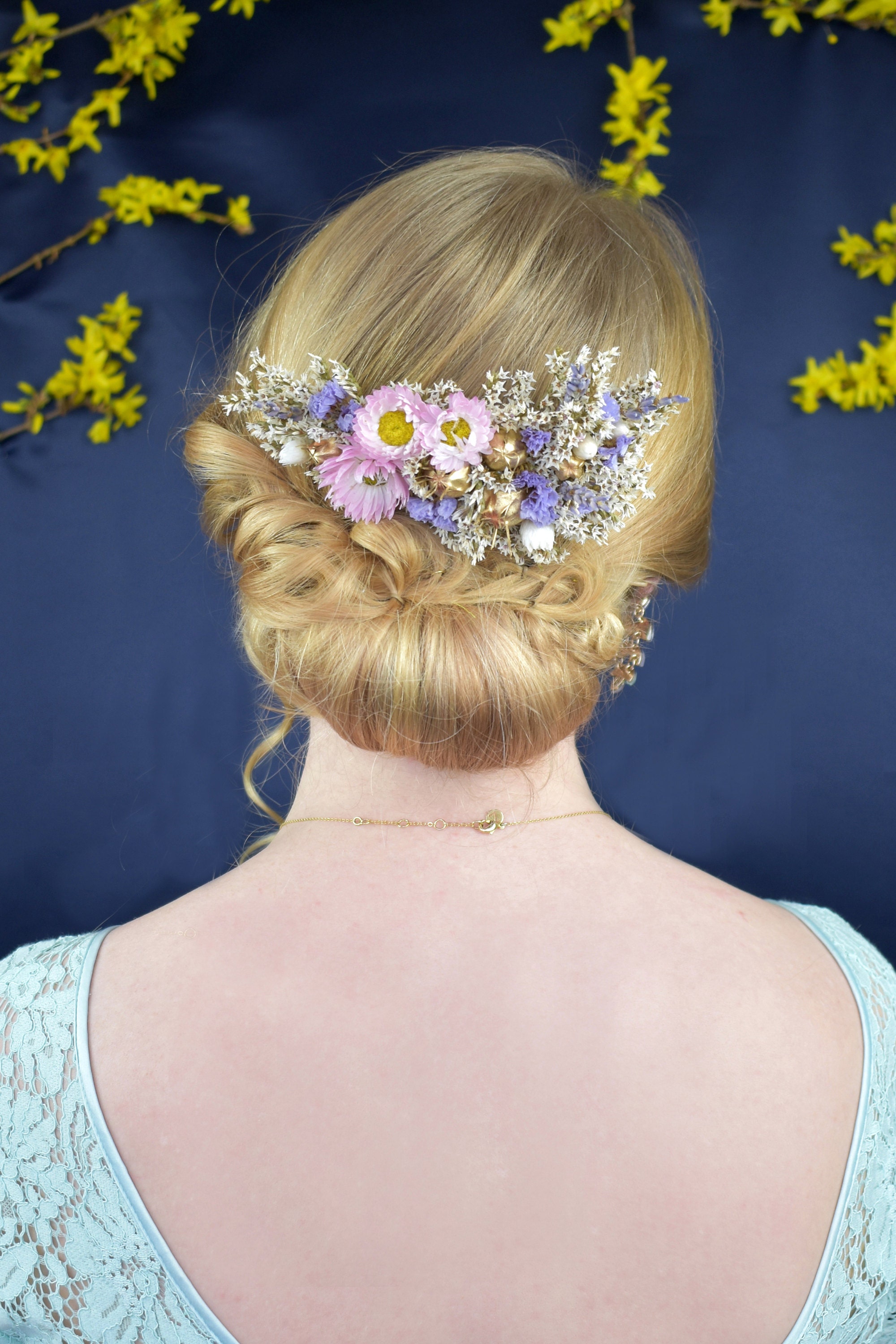 These beautiful unique combs can suit a variety of bridal hairstyles including  up -dos or half up and down, and as always I offer a bespoke design service if you would like to have a unique piece designed just for you.
View the ready to wear collection here.